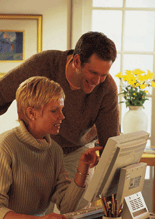 Thank You for using my links page.
I hope they are helpful for you.
Helpful Links to Web sites

SOME OF THE LINKS IN THIS AREA WILL LET YOU LEAVE MY SITE. THE LINKED SITES ARE NOT UNDER MY CONTROL AND I AM NOT RESPONSIBLE FOR THE CONTENTS OF ANY LINKED SITE OR ANY LINK CONTAINED IN A LINKED SITE, OR ANY CHANGES OR UPDATES TO SUCH SITES. I AM NOT RESPONSIBLE FOR WEBCASTING OR ANY OTHER FORM OF TRANSMISSION RECEIVED FROM ANY LINKED SITE. I AM PROVIDING THESE LINKS TO YOU ONLY AS A CONVENIENCE, AND THE INCLUSION OF ANY LINK DOES NOT IMPLY ENDORSEMENT BY ME OF THE SITE.

The links that are provided below are some great and fun on-line resources. If you would like to see any other great links included, please e-mail me today. Thanks again and enjoy.